Itineraries
---
The Venetian Lagoon is shallow embayment of salt water hosting a large archipelago of 130 small islands scattered on a surface of 550 square kilometres (210 sq mi). The historic and natural qualities of the environment are magically intertwined : on a scenario of tidal shallows and salt marshes tiny strips of earth emerge where many people searched refuge from the barbaric invasions of the 6th century AD after the fall of the Roman Empire settling in a number large enough to found the city of Venice. We shall visit the most important islands, and after the first day spent in Venice and moored in San Giorgio Maggiore just in front of St. Mark's Square, our boat will touch Murano, Burano, Torcello, Sant'Erasmo, Vignole. Lido with its fine, sand beaches, San Francesco del Deserto , Pellestrina and Chioggia to mention but a few and finally sail back to Venice.
San Giorgio Maggiore, Murano, Vignole, Lido, Sant Erasmo.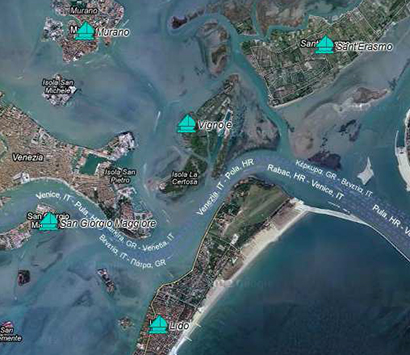 Burano, Torcello,San Francesco del Deserto.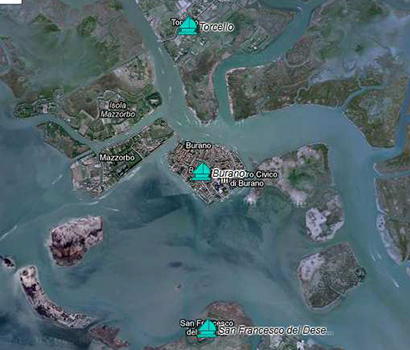 Pallestrina, Chioggia.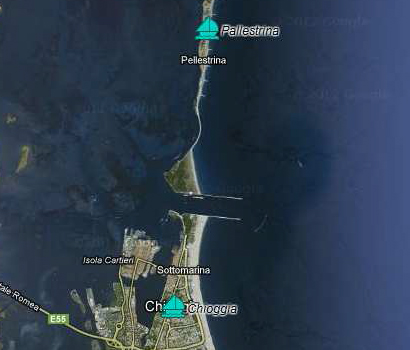 Map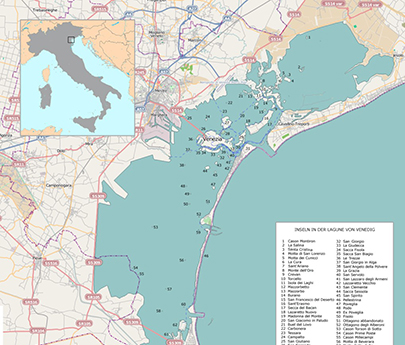 ---
© Copyright 2014 The Venice Architectural Association